WIREWORKS/CANDO GERMAN WIREHAIRED POINTERS
Wirehairs of distinction for the discriminating fancier
or the avid hunter
Members of the German Wirehaired Pointer Club of America
American Kennel Club (AKC) Breeders of Merit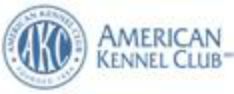 Hello from Diamond Bell Ranch Country in the beautiful Altar Valley of Southern Arizona! We're glad to welcome you to our website.

I'm Diane Turner and my husband Larry, and our special friend and co-breeder Anglea Milowski are the human components of
Wireworks/CanDo German Wirehaired Pointers.

The CanDo story began many years ago in the ranchlands of Idaho when Larry's grandfather acquired a Drathaar for hunting. Larry was only a small boy at the time but he and Debbie became his best friend and hunting companion.
Several states to the east, in Colorado, as I was growing up, I saw my first dog show and I was determined that when I left home and had a place of my own, I would find a dog to compete with in obedience. I acquired my first AKC registered dog in 1968. She was an adorable eight-week-old Belgian Sheepdog puppy and she quickly became Ch. Skip Scarlett O'Ebon Will CD. Shortly after, a Belgian Tervuren who became Ch. Wayfarer's Sweet Alice CanDo CD joined our family.

And with Alice's first litter, CanDo Belgians became a small but well-known and highly-respected show kennel. During those years I finished 30 some champions and numerous obedience titles.


Yet I always focused on my philosophy that a dog must first be solid in temperament. If he can't live with a family, he really has no future! So I was determined to breed Belgians with excellent temperaments, movement,
structure and type.

In 1987 I was fortunate enough to meet Larry, who at the time was an undercover officer with our local police department.

He asked me out, we began dating and soon married. For a wedding present we received a delightful little Belgian Tervuren puppy line-bred on one of my favorite old girls. We quickly finished Ch. Joikist Joyful Sounds CanDo (Angie)


Soon afterward, however, life was to deliver several unexpected tragedies. Angie died due to a complication after a relatively minor surgery and I developed a life-threatening illness. I retired from my job with the county attorney's office and my days of endurance racing, showing dogs and competing in obedience events seemed over.

Our last Belgian Tervuren died at the age of 17 in 2000 and we were all so very sad. For the first time in many years we were without a purebred dog.

But once again, life was to bring an unexpected change. Later that same year Katie, our seven- year-old granddaughter came to live with us, followed shortly by her year-older sister, Trinitie.

It must have been in her blood, for as Katie grew up she wanted a dog to show. A mixed-breed stray wandered in and Katie adopted her. And when she turned nine, Katie joined the local 4-H dog project with Sadie and in the spring Katie and Sadie won Grand Champion in obedience at the county fair. Katie was instantly hooked on showing dogs and began fussing about getting a purebred dog.

Larry, recalling his relationship with Debbie, wanted a dog to hunt with, and asked if I would consider getting a dog other than a Terv. I reluctantly agreed that I would consider it and so he introduced the three women in his life to German Wirehairs.

We found Wirehairs delightful and were immediately sold. Emma (CanDo Southern Enchantment CGC, RN, CD) soon joined our family.

We met Ann and Terry Duffin of Von Duffin Kennels and Cathie and Don Magoon of Cynister GWPs, both couples were supportive and helped to educate us about the breed and get us involved in the national club.

Quickly, we acquired the other members of our pack. Soon we were all active with the dogs and the GWPs became a great part of our lives. Both of our girls showed their Wires to championships and obedience and rally titles and were active in AKC Junior Showmanship. I was also back in the obedience and the show ring.
Several years before, in Phoenix, teenager Anglela Milowski had convinced her parents to allow her to adopt a German Wirehaired Pointer from a local shelter. It was her introduction to the breed. She left home and attended her first dog show and was determined that eventually she would have the breed. It didn't take her long to find her first Wire to show. and then another. She finished both dog's championships and became friends with a terrier breeder who instructed Angela in the care and grooming of wire coats. Soon Angela purchased an outstanding show bitch, Ch. Mt. View's Pink Star, litter sister to the all-time greatest two winning GWPs.
Before long, Angela and Pink were racking up Best of Breed wins and group placements.

In the meantime our girls were growing up and their dogs were also maturing. The girls left home and went on to college. Both married and and began lives of their own.
I continued to show the dogs, breed a litter occasionally and teach obedience for our local AKC sanctioned obedience club.


We would see and visit with Angela at the shows and when Pink was bred, a puppy came home with us. Soon we realized how much we had in common and how much we had to share with each other.
Angela had lost her mother and then a beloved step-mother and we had lost a daughter. In the time we spent together we formed a family so-to-speak


.Our breeding philosophy was the same. And today we strive to breed healthy dogs with solid temperaments, excellent structure, outstanding movement, type and correct wire coats.

The years have passed and our roles have changed a bit Those old riding injuries now keep me out of the show ring, so Angela spends weekends on the road traveling to dog shows where she expertly presents our dogs in the show ring while I care for the dogs at home, raise our puppies and obedience train our dogs.
Larry is still the hunter of the family and spends his autumns in the rugged southern Arizona terrain hunting gamble quail with the dogs.


Meet the Four-legged Members of Our Family